Hey there. Flat Stanley here again, reporting on our final stop, Princess Cays in the Bahamas. We had to be on the ship at Grand Turk by 12:45 the day before. That was just in time to get pizza at Gigi's, my favorite restaurant on the ship (because that's Mommy's name). We arrived at Princess Cays around 7:30 am and we had to anchor offshore and take a shuttle boat to the docks. That was the only time on our whole cruise we had to do that.
Princess Cays is an island in the Bahamas that only lets Princess ships stop there. So we had the whole island to ourselves. Well, us and 1600 other people. They had big buffet stations set up with all kinds of good things to eat but we didn't eat there. Mimi and Grampy just had a tropical drink from one of the bars.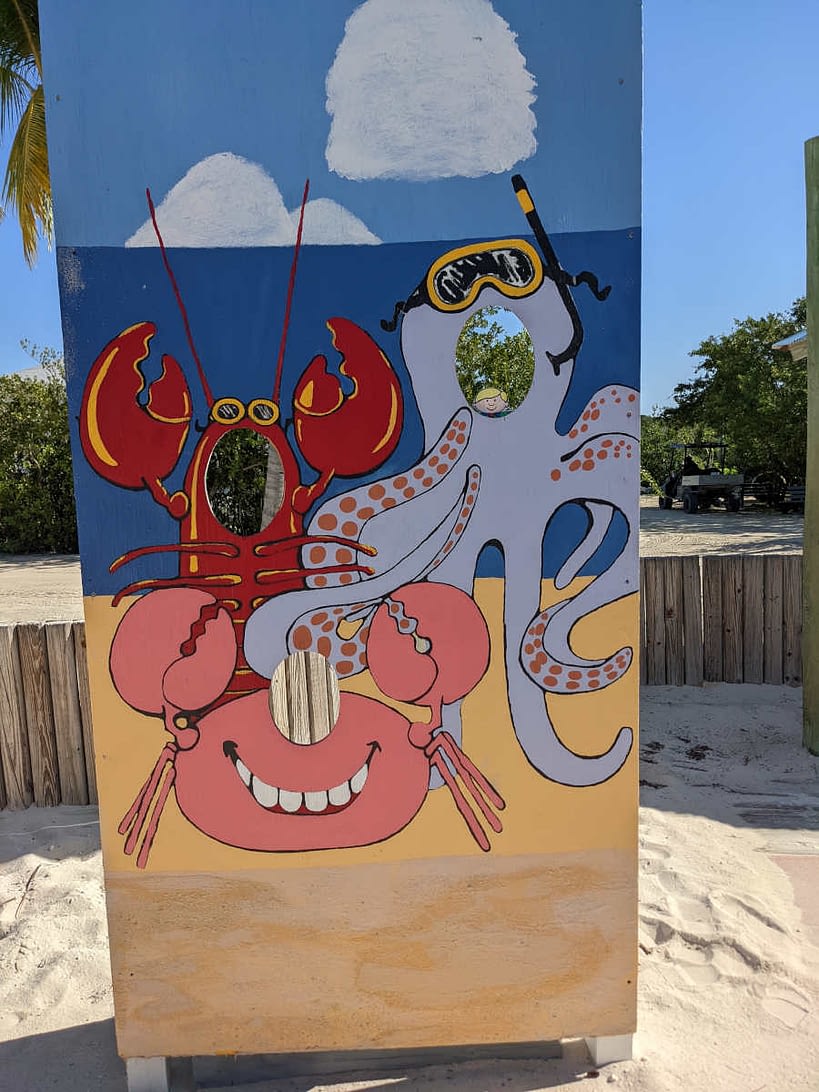 A lot of pirates used the Bahamas to hide and attack ships, even Blackbeard. Maybe there's some buried treasure on this island somewhere. I didn't see an 'X' on the map but we looked anyway. There was a beautiful white sand beach that was rocky in places. We walked along the beach and talked about how pretty it was. It reminded Grampy of when he was a kid in Key West. The water was a bit too chilly for Mimi and Grampy to swim but there were a lot of people enjoying their last day at the beach before they had to go home to Canada or Minnesota or Illinois (like me). We sure enjoyed the sunny day and sand in our toes. Only one more day at sea to get back to Ft. Lauderdale where we left from 10 days ago. Time sure flies by on these vacations. I'll send out one more report to wrap up our trip. Stay tuned. Signing off, FS.